I had another question today about used food grade tanks.  Now, "food grade" can mean different things to different people — from sanitary tanks (with a polished interior) for milk or like products where bacteria is a concern, to tanks for 'food grade' phosphoric acid or some other hazmat material.
But generally speaking in the intermodal tank world, a food grade tank is simply a stainless steel tank container with a factory 2B finish that has never carried any chemical product, only edibles such as wine and spirits, corn syrup, etc. (not fish oil).
The issue is that if you want to purchase a food-grade tank, normally you will be buying a new tank rather than a used tank.  Reason being that at some point in the life cycle of a typical used tank, it was introduced into chemical service, especially here in the United States (transport of food products in tank containers is much more common in Europe) and therefore can no longer be considered food-grade.
So the question I got today was whether there are any options besides buying a new tank, and the answer is YES.  We have a process where we can take an ex-chemical tank, strip it of all valves and fittings and thermally clean it (heating interior to bake out impurities), then sandblast the interior and coat all wetted surfaces with a lining that is FDA approved for direct food contact.  Lastly we replace all valves with new stainless steel so that any wetted part is a virgin surface.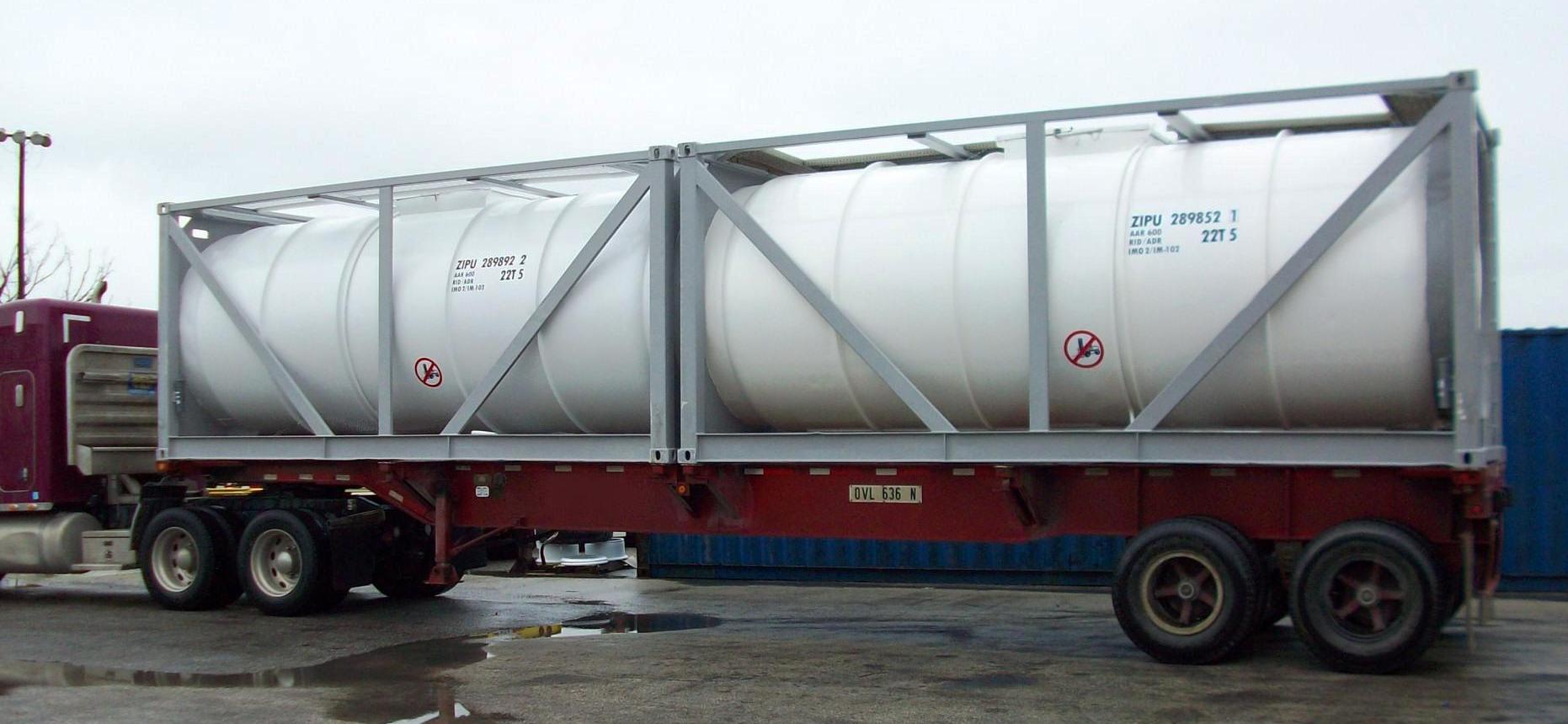 This is a fairly expensive process, but still usually cheaper than purchasing a new tank, and of course involves less lead time than building a new tank.  So there you have it, "food" for thought!