Stainless steel tanks for bulk liquids are offered in capacities ranging from 26,000 liters (6,870 gallons) down to 14,000 liters (3,700 gallons). Availability of other sizes varies in used tanks, but can always be manufactured as new production. Both insulated and non-insulated portable tanks are also available.
Contact us to discuss your needs with respect to product service (food grade or chemical), top or bottom discharge, steam or electric heating systems, or other items of equipment.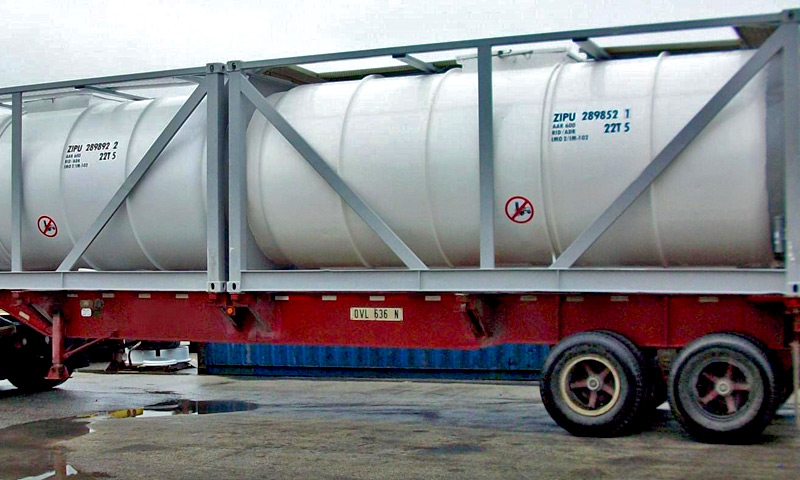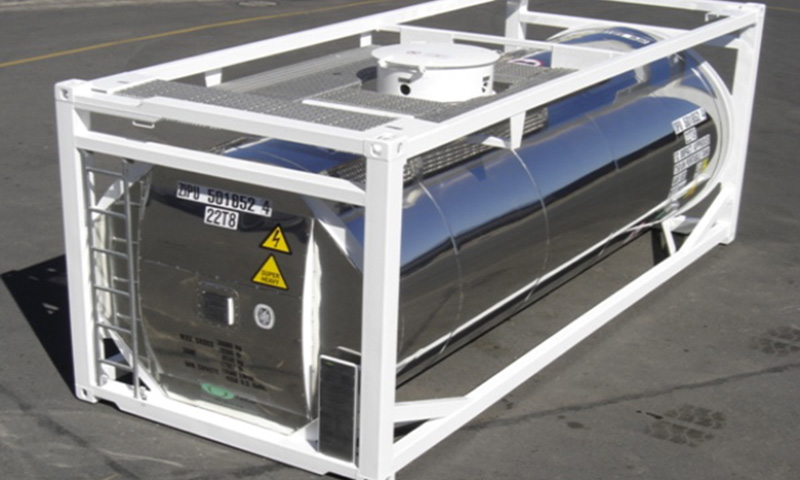 High pressure carbon steel T50 UN Portable gas tanks are offered with capacities ranging from 24,600 liters (6,500 gallons) down to 16,600 liters (4,400 gallons). Smaller tanks typically have a higher Maximum Allowable Working Pressure (MAWP) for the carriage of heavier refrigerant gases. We can also insulate these tanks for certain poisonous gases to meet the requirements of products that are poisonous by inhalation (PIH).
Larger capacity gas tanks can have either a lower MAWP in order to minimize tare weight for maximum payload of products such as butadiene or lighter gases; or a higher MAWP as required for carriage of liquefied petroleum gases (LPG) or anhydrous ammonia.
We offer a variety of special purpose tanks or "specials", such as UN Portable T20 and T22 tanks and lined units. Linings available include fluoropolymers such as PTFE or PFA Teflon®, rubber, GRP, and epoxy and phenolic linings including Plasite, Heresite, Saekaphen, and ChemLine.
Other "specials" include tanks with electrical heating, refrigerant cooling systems, or tanks for special cargoes such as av-gas, chlorine, asphalt and hydrogen peroxide.
Contact us so that we can define your specific requirements with respect to product service, pressure rating, shell thickness, and other parameters.