The workhorse of the industry, "closed tandem" drop-frame tank chassis come equipped with low-profile steel belted radial tires and a deck height of only 42" (ground clearance 18").
A tandem axle means that it has two sets of axles. The word tandem refers to "one right behind the other." The tandem axles extra tires allow the trailer to handle more weight while remaining stable at high speeds. The high payload capacity it offers is usually enough for any general hauling purposes.
Three axle tank chassis are rated with a higher GVWR (80,000 lbs. typical), enabling the carriage of heavier loads where overweight permits are authorized.
The Tri-Axle is similar to the Tandem Axle in that it does have three wheels in tandem to one another. However, the tri-axle has an area in the center that can be extended to better fit larger container sizes. This allows for better weight distribution and the extra tires mean an even greater load capacity.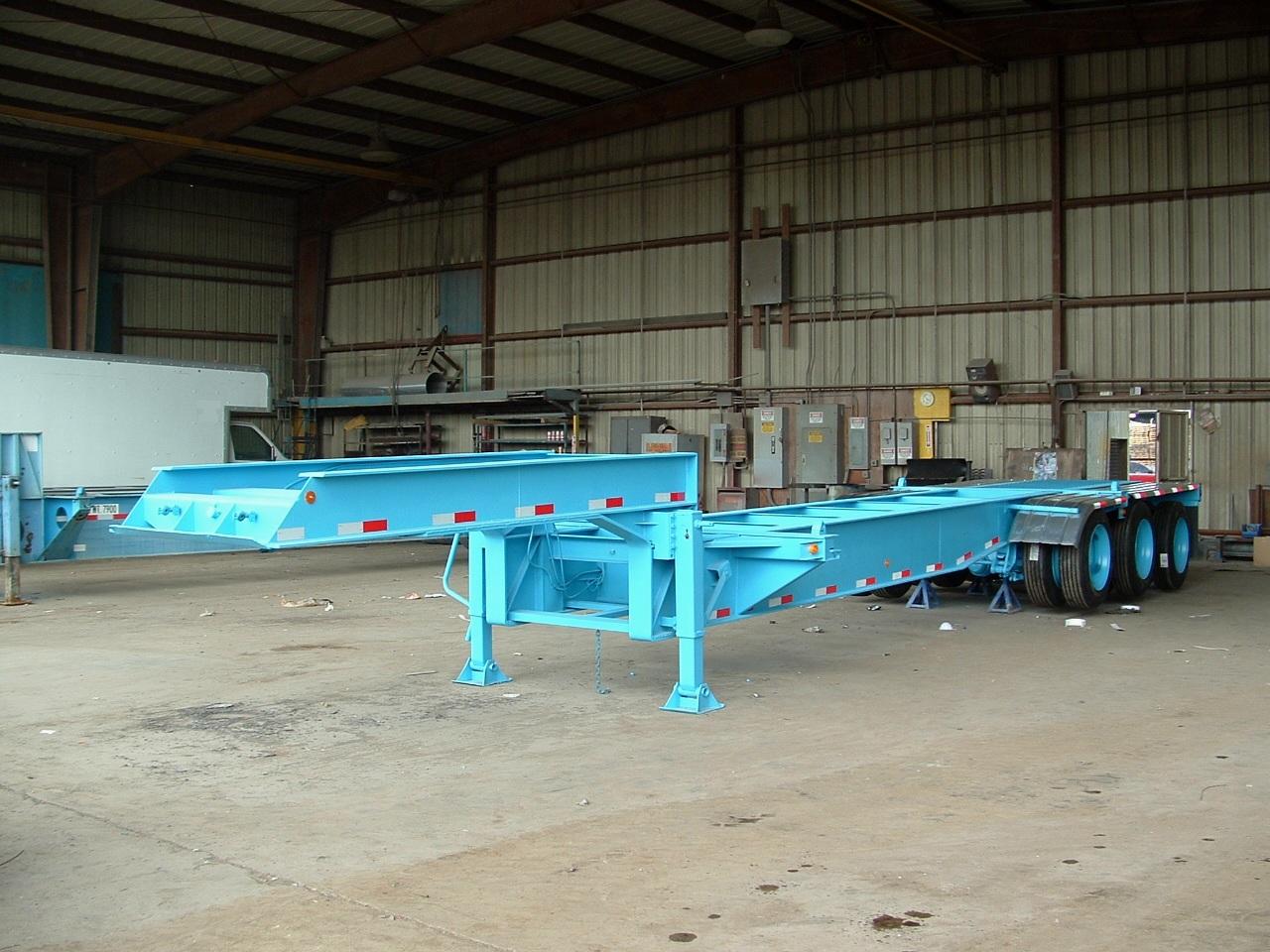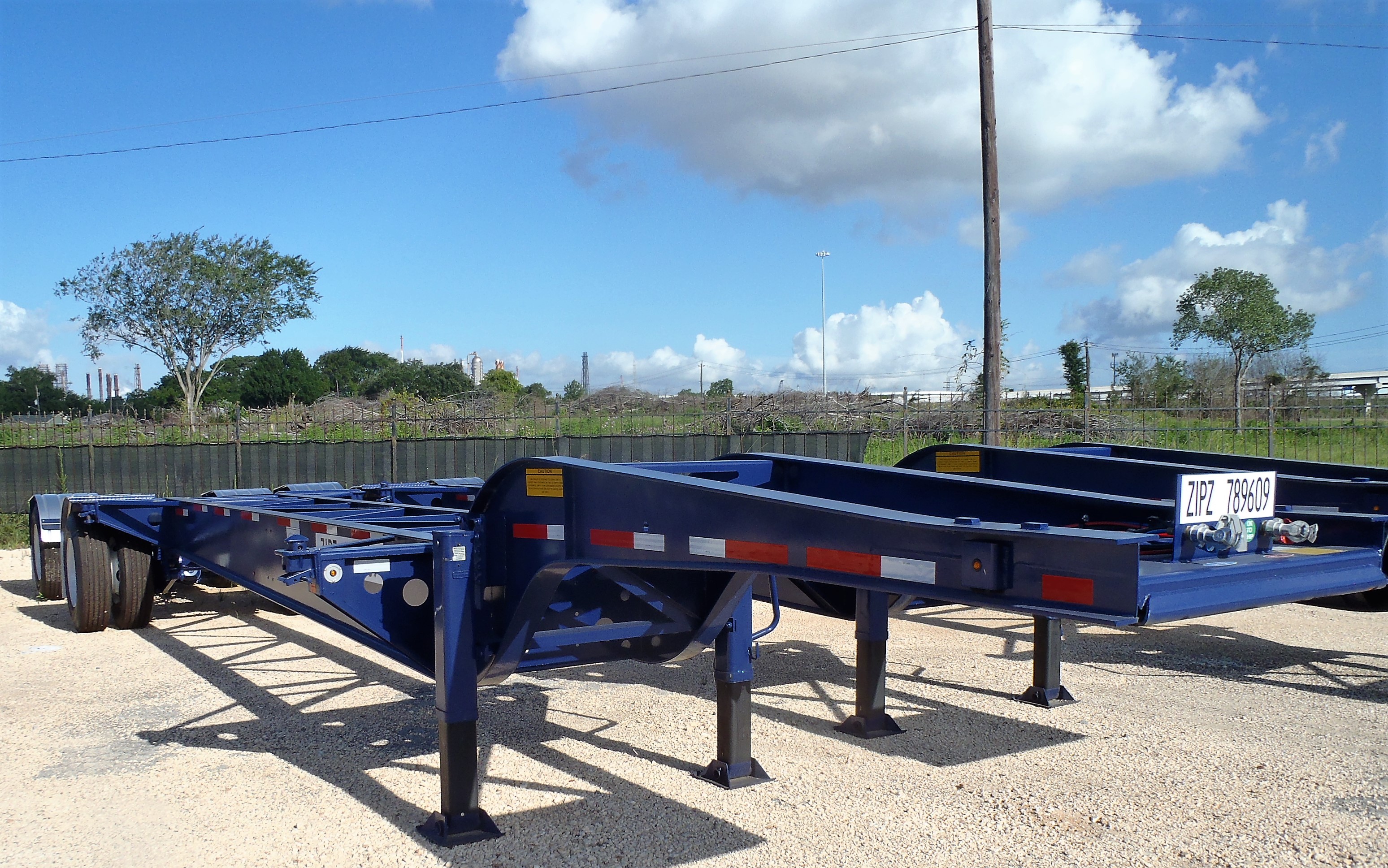 Spread axle chassis offer the lighter tare weight of a standard "closed tandem" two-axle chassis, but with better weight distribution characteristics and the stability of a three-axle chassis.
This is the big boy, used when you need to haul more than a tri-axle can carry. Commonly used for flatbeds and car haulers, the spread-out design allows for even more weight and flexibility.